Theresa M. Riddle is Managing Director and founder of The Crossland Group, with primary responsibility for innovation, business creation and account and strategic partnership management. With a strong focus on translating the critical linkages between strategy and execution, she designs customized solutions that help clients achieve sustainable business results fast. Ms. Riddle applies her vast international public and private sector business experience—working in Africa, Asia, Europe and the Americas—to support clients from a diverse and cross-cultural market base. Ms. Riddle has worked extensively in the areas of organizational design and change management, strategy and innovation and leadership development. She is committed to helping organizations build capability through the design and delivery of formalized internal consultant engagements, and has demonstrated this in places like The World Bank Group, IBM, BF Goodrich and The Boeing Company. Crossland Group works closely with Governments, NGOs, donor groups and development organizations across the globe to help countries execute their complex strategies—with a strong focus on youth and addressing infectious diseases like HIV/Aids, Malaria and Tuberculosis. Ms. Riddle has played a significant role in the company's African strategy. Ms. Riddle received her MBA from Boston University and holds advanced degrees in Business Management and Human Services from the University of New Hampshire. She is the recipient of New Hampshire's "Outstanding Woman Achievers" and was honored with the "Excellence in Management" Award by the New Hampshire Charitable Fund.
The R H Crossland Foundation was founded in July of 1998 to perpetuate the memory of Rusty's father, Ralph Crossland Sr. We strive to help those who are less fortunate, and to foster a legacy of giving back. Besides providing funding for various charities, worthwhile causes, and communities, the Foundation hosts an extensive Historical Document museum open to the public. After graduating college in 1969 and a teaching and coaching career in Atlanta, Rusty joined 6 other individuals and started a financial services company in 1977. Rusty moved to Colorado in 1994 where he lives today in the small mountain town of Durango where his office and museum are located. He also has a second home in Scottsdale, AZ. Rusty has 4 children and 7 grand children.
Mr. Merriott received his B.S. in accounting from Louisiana Tech University in 1971. He has extensive experience in tax planning and compliance, Internal Revenue Service examinations and management advisory services. He gained valuable tax expertise as the Corporate Tax Manager for Country Pride Foods, Ltd; a multi-state food processing conglomerate, and subsequently became partner in charge of the tax department at Roberts, Cherry & Company, a large local CPA firm in Shreveport, Louisiana. Mr. Merriott coordinated the accounting services function in the Lakewood, Colorado office of Gordon, Hughes, and Banks, LLP before beginning the firm of J. Frost Merriot Inc CPA in Basalt in march of 1998. He specializes in the areas of taxation, attestation and accounting services for closely held companies in the industries of insurance, financial services, medical services, oil and gas, real estate, construction and manufacturing.
You can view more information about Frosty here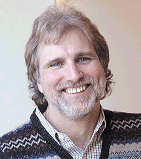 The oldest daughter of Rusty Crossland and Executive Director of the RHC Foundation. I graduated with a Bachelor of Science in Social Work in 1993. I have worked the last 10 years in Social Services, Child Welfare and Mental Health Services for youth and Adults. I currently live in Weatherford Texas with my husband and two wonderful boys.
Erin, the daughter of Rusty Crossland as well as his Executive Assistant, graduated with a Bachelor degree in Early Childhood Education in 2000. She has taught different grade levels over the past 5 years. Erin loves to make a difference in children and their families. Erin currently stays at home and loves every minute of it! She is married and has two wonderful children.
Russ and Kalisha Crossland have been living in Durango for 16+ years and have 3 beautiful kids, Addison, River and Rusty. Both Russ and Kalisha attended Fort Lewis College.
Judson has been working with the foundation since 2003 shooting events & supporting functions in the field as well as offering IT support where needed.
Judson's photography/video business is based in Durango Colorado where he specializes in weddings, large events, sports and portraits.
He also specializes in video production and commercial broadcasts as well as web cast and webinars.
You can view his work on his web site here.
He is married to Angela who also works with him in his production & photography business.
Angela has a degree in Natural Resource Managment and a masters degree in Education. She is currently working on her second masters in Physics.

Angela also works for the Foundation reaching out to the community and on educational outreach for local Durango students. Local Durango CO grant inquiries can be sent to her. Angela's Email